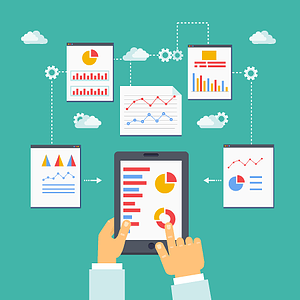 The first blog post in our "How Total Value Ownership (TVO) can help shape an outsourcing strategy" blog series.
Total Value Ownership (TVO) is not a new concept but it is an area that has attracted much interest in recent years. It can help in determining the best approaches to take and suppliers to use, by demonstrating the real value of selecting a certain partner in clinical development.
So,
what is TVO?
At a high level TVO looks at all the factors that provide value to a customer and not just the actual cost savings that can be seen by comparing rate-cards. I am sure there are many examples where procurement groups have been in situations where they have selected the lowest rate-cards to demonstrate 'savings', but operationally have found that the additional costs and time to oversee the partnership and the cost of sub-optimal support have severely impacted any basic rate savings. As an example, a 'low-cost' solution could end up having to be saved by alternative solutions that both increase costs and erodes procurement trust. Even worse, issues that impact program deliverables could ultimately impact the customer revenue line resulting in lost revenue as well as increasing costs. Double whammy!
I think it is important to ask yourself why certain vendors are offering low rates and what enables them to offer this? Does it fit with your model and expectations and does it result in a true overall saving? Maybe it does, maybe it doesn't. Determining the true TVO means looking at the bigger picture including what the risks are and whether safe-guards are required and then determining if this is still the best solution overall.
It therefore becomes relevant to not just look at the rate-card but also consider the TVO principle that argues that the rate-card approach may not ultimately provide the best "value" or provide the desired cost-savings. It seems to make sense as companies do not do things at a loss or for a very small margin and if they do, then that could question longer term financial viability which in itself could have a negative impact on the TVO. Therefore lower costs could indicate that this is at the detriment of other factors that feed into the TVO. Above all, every client has differing needs and so it's not a one-size fits all solution. One company's perfect approach could be very different to another.
There are potential considerations when
reviewing sourcing strategies that look beyond the rate-card
. The rate-card shows how much it costs for a partner to undertake a particular service. Bearing in mind that clinical research organizations (CROs) make similar margins and that salary levels are broadly similar across different companies, there must be
other things that are making differences in rate-card rates
. We believe that these 'other things' can influence positively or negatively depending on the corporate approach of the partner. High level areas of interest include:
The structure / hierarchy within the operational teams
The amount of flex in an organization
The amount of training / support given to staff
The amount of investment and use of innovative solutions
The size and growth strategy of the organization
This is just a selection of areas and all of these, and others, can contribute positively or negatively towards the overall solution and service provided to the customer. It is important to understand the extremes and determine where your expectations lie within each when evaluating what is best. This may differ by department but understanding the overall TVO may impact the final decision when selecting a partner for clinical development.