Hitchin, UK and Durham, NC - Quanticate, a leading global data-focused clinical research organization (CRO), is pleased to announce that it has been recognized by the Clinical Data Interchange Standards Consortium (CDISC) as a CDISC® Registered Solutions Provider. Joining a select group of companies that have gained this status, Quanticate have been recognized following its active involvement in the implementation of CDISC standards over the last 10 years.
"Quanticate is proud to be included due to our expertise in CDISC. Within the list of providers we are registered as official subject matter experts in; Analysis Data Model (ADaM), Clinical Data Acquisition Standards Harmonization (CDASH), Controlled Terminology, Define-XML and Study Data Tabulation Model (SDTM)" - David Underwood, CEO at Quanticate. "As a CDISC® Gold Member and CDISC® STAR Member, our staff are receiving access to the most relevant CDISC standard materials and training tools and support the community by educating others and advocating the most up to date CDISC standards. We also have representatives on the CDISC English Speaking User Group to review and discuss options for implementing CDISC standards within organizations."
Quanticate support a wide range of customers across the pharmaceutical, biotechnology, device and neutraceutical industries from Top 10 pharmaceutical giants to smaller niche development companies. They have gained a reputation across the industry for their high levels of expertise and quality coupled with a focus on customer care.
"With regulatory bodies such as the FDA taking more interest in drug companies using clinical standards, it is increasing the demand for pharmaceutical companies to become CDISC compliant" explains Daniel Chapple, Chief Commercial Officer. "A potential sponsor will be looking for a partner that can provide the right level of expertise in converting clinical data to CDISC standards and the CDISC® Registered Solutions Provider status is official recognition from CDISC of our ability to expertly convert and process CDISC compliant data for our clients"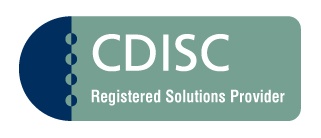 About the CDISC® Registered Solutions Provider Program
CDISC has developed standards for use in clinical research, and many organizations participating in data interchange activities have requested qualified assistance for implementing these standards for specific applications. Accordingly, CDISC has established a program for registering consultants, system integrators, and subject matter experts who claim to have sufficient knowledge and experience implementing the various CDISC standards. These service providers will be recognized by CDISC as a CDISC "Registered Solutions Provider" (RSP).
About cdisc.org
CDISC is a global open, multidisciplinary, non-profit organization that has established standards to support the acquisition, exchange, submission and archive of clinical research data and metadata. The CDISC mission is to develop and support global, platform-independent data standards that enable information system interoperability to improve medical research and related areas of healthcare. CDISC standards are a vendor neutral, platform independent and freely available via the CDISC website.
About Quanticate
Quanticate is a leading global biometrics focused Clinical Research Organization (CRO) primarily focused on the management, analysis and reporting of data from clinical trials and post-marketing surveillance. As Experts in Clinical Data, Quanticate provides high quality teams that offer efficient outsourcing solutions for clinical data management, biostatistics, SAS programming, source data verification, medical writing and pharmacovigilance. Quanticate can offer study level support, functional service provision (FSP), strategic full data-services solutions or technical consultancy to meet the needs of pharmaceutical, biotechnology and device companies across the globe. Quanticate's focus on expertise was recently demonstrated when it was recognized as a five category winner in the annual CRO Leadership Awards for Quality, Reliability, Productivity, Regulatory and Innovation. By offering high quality, value-add client specific solutions to meet current and future development needs, Quanticate has become the supplier of choice for many companies from Top tier pharmaceutical giants through to niche biotechnology and device companies. Please visit the website at www.quanticate.com for further information and access to white papers.