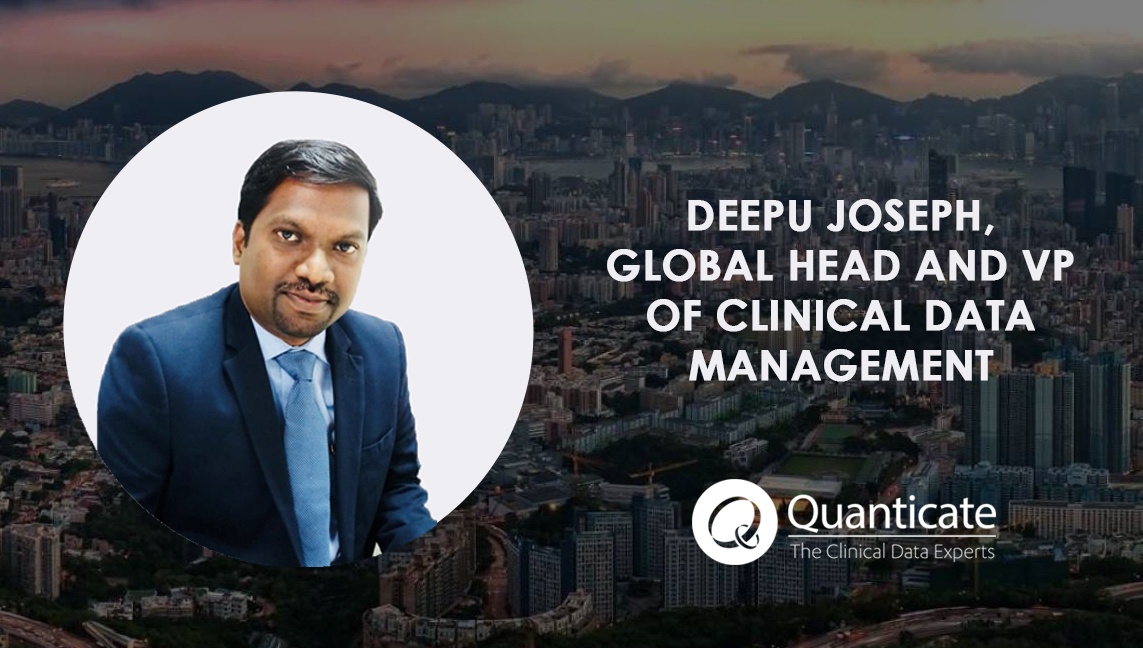 LONDON (UK) - Quanticate, a leading global data-focused Clinical Research Organisation (CRO), has appointed Deepu Joseph as the company's Global Head and VP of Clinical Data Management. He will also be the site head of Bangalore.
Deepu will lead Quanticate's Clinical Data management group and will be responsible for continued growth of this service function and ensuring the highest quality client deliverables are issued on time. He inherits an outstanding team that is growing to meet the increased demand for complex data solutions.
Prior to joining Quanticate, Deepu was director of clinical data management with ICON plc where he managed a team of 200 across three locations in India with regional data management delivery oversight of more than 150 studies spanning across large and small pharma customers. He said: "I'm excited to be joining Quanticate at such a pivotal time in its journey. The company has a great reputation and is being driven by a passionate senior leadership team focused on providing excellent services to its customers.
"This, combined with the increasing complexity of regulations governing clinical trial data management and innovation in the sector, means that pharma businesses are increasingly looking to companies like Quanticate for support.
"I look forward to helping the company grow in this environment in the coming years and strengthening our global clinical data management services."
Deepu has over 14 years' experience in clinical data management roles. He has considerable expertise in data management processes across paper and electronic data capture (EDC) studies across all phases of clinical trials in multiple therapeutic areas. In previous roles, Deepu has been influential in establishing dedicated functional services for large pharma businesses and has led significant efforts in ensuring seamless process flow with effective communication and coordination globally.
Alan Morgan, Chief Operating officer at Quanticate added: "We're focused on maintaining strong leadership across all our functions at Quanticate and Deepu will be a huge asset to the senior leadership team
"Deepu will be instrumental to Quanticate's success in the coming years and I look forward to working with him."