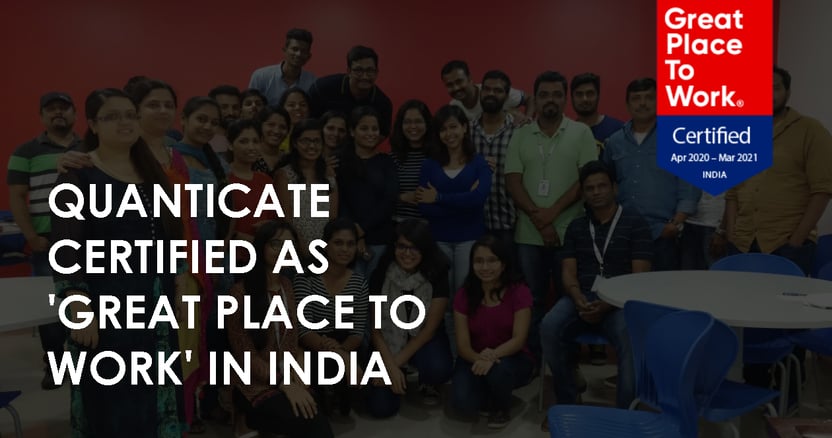 Quanticate is pleased to announce that we have been certified as a "Great Place to Work" in India by the "Great Place to Work Institute" in the small and mid-size organizations category for the period from April 2020 – March 2021. This award reflects the positive culture, diverse workforce, commitment and motivation from our employees and the efforts from Quanticate to build a workplace that is a great place to learn and develop. It helps demonstrate our Coded to Care Mantra and continued commitment to supporting our people.
Every year, more than 10,000 organizations from over 60 countries use the Great Place to Work® Institute for assessment, for benchmarking and for planning actions to strengthen their workplace culture. Great Place to Work® Institute's methodology is recognized as rigorous and objective and is considered as the 'Gold Standard' for defining great workplaces across businesses, academia and government organizations.
Great Place to Work® Certification Program is the first step for any organization in its journey to building a High-Trust, High-Performance Culture™ and Quanticate has successfully accomplished this milestone.