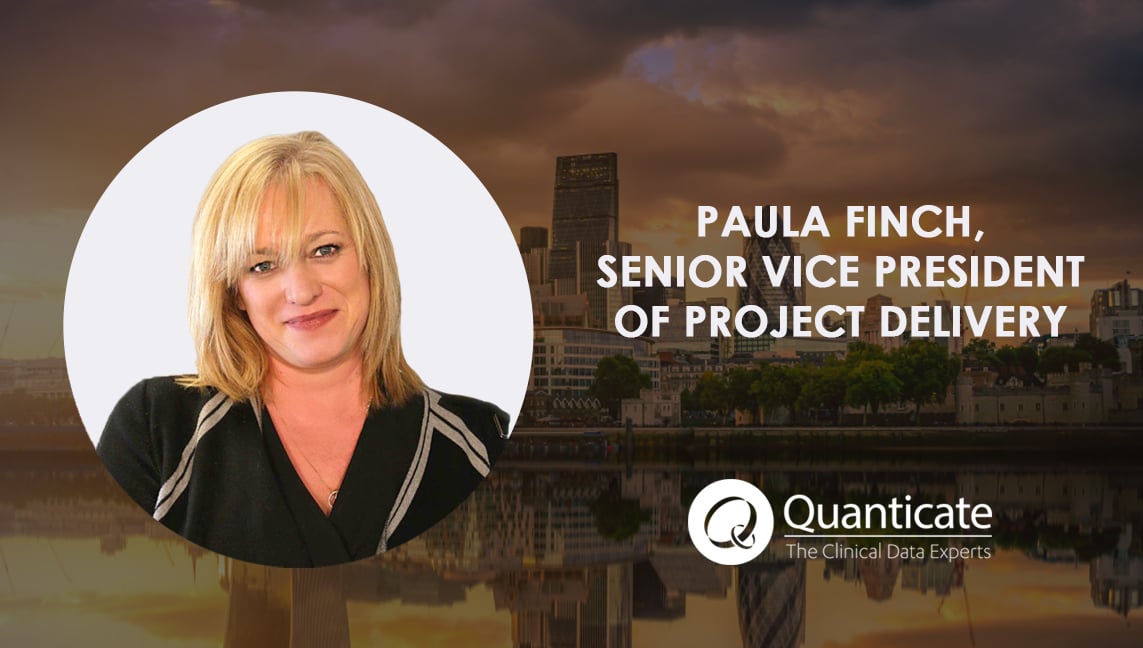 LONDON (UK) - Quanticate, a leading global data-focused clinical research organisation (CRO), has appointed of Paula Finch as Senior Vice President of Project Delivery.
Paula will initially focus on continuing to drive quality and timeliness through excellent service delivery for Quanticate's mid-size pharma and biotech teams where the business is seeing considerable interest in line with growing demand for clinical trial support.
Alan Morgan, COO noted: "We are delighted to welcome Paula to Quanticate. She is a proven leader with an incredible breadth of experience and the skills that will help us to ensure we provide a holistic and connected service to clients for when it comes to the delivery of complex projects."
In her previous role, Paula was director of phase 1 data analysis at Eisai EMEA. She has an MSc in Applied Statistics and over 20 years' experience of working in statistics and SAS programming for sponsor companies and CROs.
Paula said: "I am delighted to have joined a company that is known across the industry for its focus on quality and timeliness across the data services and in particular programming, statistics and data management.
"It is an exciting time to join Quanticate as the newly launched 'Coded To Care' program aims to provide industry leading customer and employee care whilst growth and global expansion continues."
Paula is also an active member of PhUSE and will continue to run workshops and discussion clubs at the EU Connect conferences.