This paper by Quanticate reviews the different approaches to sourcing in clinical development including various outsourcing strategies. Quanticate are seeing a wide range of sourcing scenarios and this paper assesses these different strategies. Sourcing approaches reviewed in this whitepaper include:
In-House Support
Contingent Workforce Utilizing Contractors
Competitive Bidding Outsourcing
Functional Service Provision (FSP)
Centralized Service Provision (CSP)
Full-Service Divisional Strategic Support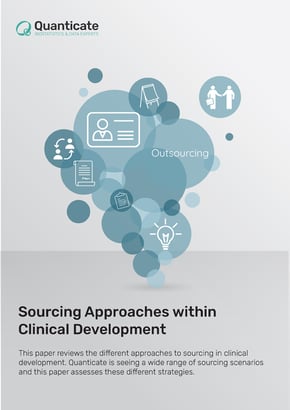 For immediate free download please fill out the form on the right.