There are approximately 7,000 distinct rare diseases affecting 350 million people worldwide, approximately 80 percent of which are caused by faulty genes. Scientific advances such as the CRISPR/Cas9 genome-engineering system have simplified the pharmaceutical and biotech industry's ability to develop gene therapies, especially for single gene mutation disorders. The US Food and Drug Administration (FDA) has more than 700 active Investigational New Drug Applications (INDs) for gene and cell therapies and in 2017, the FDA approved two cell-based gene therapies and it is anticipated that gene therapy will become a mainstay treatment for many rare diseases.
In this webinar, Quanticate and QVigilance will examine the challenges of rare diseases studies focusing on gene therapy treatments, including appropriate study design, statistical analyses and long-term post-authorisation pharmacovigilance and risk management requirements. Use of appropriate data capture and data quality oversight methods will also be discussed.
Study Design & Statistical Analyses Considerations
As most rare diseases are serious or life-threatening and have unmet medical needs, clinical research is designed to demonstrate efficacy without prolonged exposure to an ineffective treatment. To be able to design such a study, it would be ideal to have an understanding of the disease history and suitability of endpoints, but often this information is lacking. In addition, the endpoint choice for gene therapies can be further complicated by guidance asking for a demonstration of a treatment outcome that virtually never occurs in the natural course of the disease, as in the case of haemophilia gene therapies.
These items will be discussed alongside approaches for the development of a suitable clinical assessment tool for the validation of suitable biomarkers, use of historical control data and an introduction to adaptive randomisation methods.
The Pharmacovigilance Problem
At the time of authorisation of a new therapy for any rare disease indication, there is often limited safety and efficacy data because only a small number of patients have been treated with the new therapy. Furthermore, gene therapies are usually one-time procedures. Collated evidence for safety and efficacy may be limited by the short observation period of clinical trials which are unlikely to yield any effects on long-term exposure, either positive or negative.
To enhance knowledge of the known safety profile of gene therapies once the product is released on the market, pharmacovigilance and risk management of the product requires a proactive and imaginative approach to the collection of real-world data beyond the reliance on spontaneous reporting. In this webinar, the following areas will be discussed:
Additional monitoring schemes
Long-term follow-up from interventional trials
Targeted follow-up questionnaires and activities, non-interventional studies and registries
Compassionate use and other managed access programs
Harnessing the opportunities of patient support programs and market research
Risk management activities
Signal management
Data Capture and Data Quality Considerations
The data management of a rare disease gene therapy study should ensure all data are captured in a manner that maximises information collected whilst minimising the burden placed on often very sick patients. Following gene therapy, long-term surveillance of patients will be required, and these data must also be collected and cleaned in a controlled way. The following points will be discussed:
An electronic data capture (EDC) solution to ensure low monthly maintenance
A streamlined e-check validation approach in tandem with Data Quality Oversight techniques to reduce the burden on sites
Flexibility with ePRO solutions selection to ease data compliance for subjects and reduce client costs.

Webinar Details
Date: Tuesday, January 29, 2019
Time: 11am EST (NA) / 4pm GMT (UK) / 5pm CET (EU-Central)
Duration: 45 minute presentation, 15 minute Q&A
Speakers: Karen Ooms, Executive Vice President, Head of Statistics, Quanticate and David Hukin, Managing Director, Qvigilance


About Our Speakers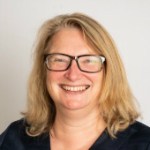 Karen Ooms, Executive Vice President, Head of Statistics, Quanticate
Karen Ooms oversees the Strategic Delivery Business Unit (SDBU) at Quanticate. This includes the management of clinical data management, biostatistics, programming, medical writing and pharmacovigilance departments. Karen is a Chartered Fellow of the Royal Statistical Society and has a background in biostatistics spanning over 25 years. Prior to joining Quanticate in 1999 (Statwood), Karen was a senior statistician at Unilever.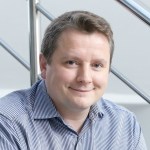 David Hukin, Managing Director, QVigilance
David Hukin has a PhD in Cell Physiology and Biophysics and 15 years' experience in the pharmaceutical industry, with more than 14 years working in the pharmacovigilance sector. David has worked in small, medium-sized and large specialty pharma/biotech companies and has gained pre- and post-marketing experience in a range of therapeutic areas including gastroenterology, hepatology, neurology, oncology, psychiatric conditions, advanced therapy medicinal products (ATMPs) and orphan drug indication products for rare diseases. Since 2015, David has worked in the specialist pharmacovigilance service provider sector, leading multiple large teams responsible for clinical and post-marketing for customers ranging from small pharma/biotech to large specialty and generic companies. He joined Quanticate in 2018 and supported the launch of its sister company, QVigilance, which solely specialises in pharmacovigilance.