There are approximately 7,000 distinct rare diseases affecting 350 million people worldwide, approximately 80 percent of which are caused by faulty genes. The US Food and Drug Administration (FDA) has more than 700 active Investigational New Drug Applications (INDs) for gene and cell therapies and in 2017, the FDA approved two cell-based gene therapies and it is anticipated that gene therapy will become a mainstay treatment for many rare diseases.
In this webinar, Quanticate and QVigilance will examine the challenges of rare diseases studies focusing on gene therapy treatments, including:
Appropriate study design including Bayesian frameworks
Statistical analyses, the use of biomarkers, primary endpoint definition and proving drug efficacy right from the start
The debate to capture as much data as possible due to limited patients, or to not over burden subjects
Data sources such as historical, real world evidence, clinical trial data
Pharmacovigilance considerations for the characterisation and management of risks including handling and procedural complications and potential for delayed safety and efficacy issues necessitating long term follow-up
Use of appropriate data capture and data quality oversight methods
Webinar Details
Duration: 45 minute presentation, 15 minute Q&A
Speakers: Karen Ooms, Executive Vice President, Head of Statistics, Quanticate and David Hukin, Managing Director, Qvigilance


About Our Speakers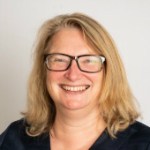 Karen Ooms, Executive Vice President, Head of Statistics, Quanticate
Karen Ooms oversees the Strategic Delivery Business Unit (SDBU) at Quanticate. This includes the management of clinical data management, biostatistics, programming, medical writing and pharmacovigilance departments. Karen is a Chartered Fellow of the Royal Statistical Society and has a background in biostatistics spanning over 25 years. Prior to joining Quanticate in 1999 (Statwood), Karen was a senior statistician at Unilever.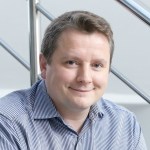 David Hukin, Managing Director, QVigilance
David Hukin has a PhD in Cell Physiology and Biophysics and 15 years' experience in the pharmaceutical industry, with more than 14 years working in the pharmacovigilance sector. David has worked in small, medium-sized and large specialty pharma/biotech companies and has gained pre- and post-marketing experience in a range of therapeutic areas including gastroenterology, hepatology, neurology, oncology, psychiatric conditions, advanced therapy medicinal products (ATMPs) and orphan drug indication products for rare diseases. Since 2015, David has worked in the specialist pharmacovigilance service provider sector, leading multiple large teams responsible for clinical and post-marketing for customers ranging from small pharma/biotech to large specialty and generic companies. He joined Quanticate in 2018 and supported the launch of its sister company, QVigilance, which solely specialises in pharmacovigilance.