As a data-focused CRO, with strong programming skills, Quanticate has developed a range of solutions built on and around our iQ portal. In conjunction with our partnerships with key vendors in the Clinical Technology space, these enable collaboration on document development and easy access to data, documents and visualizations across studies. The complete trial lifecycle is covered, from planning, through monitoring, data capture, reporting and regulatory submissions. Our team has experience supporting many leading and niche technologies.
Visualization Technologies
Tables, Listings, Figures
For Clinical Data Management customers, Quanticate offers a standard suite of Tables, Listings and Figures (TLFs) at no additional cost. These near-real time reports permit customers to review the progress of their study in advance of database close, allowing project teams to take a step back from the data and view the trial as a whole. These standard TLFs cover most major interests across study areas; additional custom reports are available for a small charge. Reports include; Demographics, Medical History, Prior Medications, Concomitant Medications, Adverse Events and Vital Signs.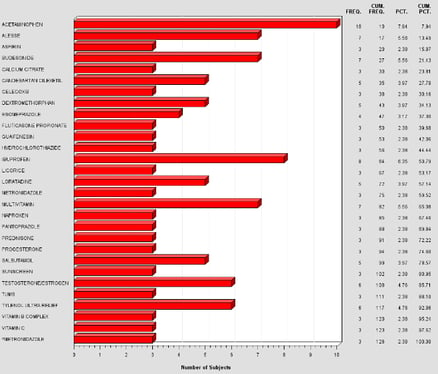 Erroneous and Fraudulent Data Detection
Whether using Risk Based Monitoring or traditional techniques, promptly identifying outliers (accidental or otherwise) permits timely investigation and corrective actions before it's too late. Unlike some providers, the Quanticate approach is informed by our extensive statistical experience, and is tailored to specific endpoints and review cycles. These reports highlight differences between sites, countries or patient types. Overviews permit a broad review, then provide deep-dive details of specific areas of interest or concern. By applying different detection methods informed by literature and statistical knowledge, false positives are reduced and monitor investigations can be more effective.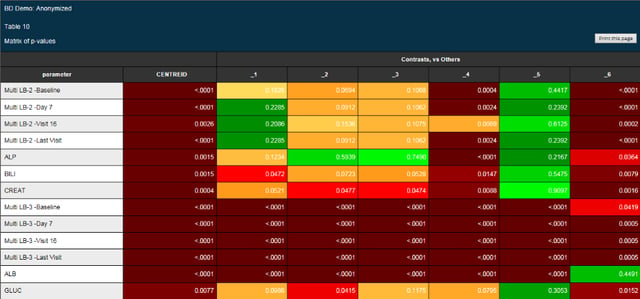 Remote Clinical Data Monitoring
Remote Clinical Data Monitoring, RCDM, is Quanticate's innovative new data-driven approach to clinical monitoring. This combines aspects of Remote Source Data Verification (rSDV), Remote Monitoring, Centralized Monitoring and Advanced Visualizations, optional with Risk Based Monitoring (RBM). Unlike some pure-Technology providers, instead of offering a disjointed set of pieces, Quanticate delivers a proven complete service offering to solve your monitoring needs. By approaching monitoring from a data perspective, rather than one based on expensive bodies-on-the-ground, Quanticate's RCDM solution delivers higher quality monitoring with cost savings.
---
"Thanks so much for your hard work on the request this week. It was a completely new, unusual database based on claims information with minimal specs; you did a great job to pull it together for us!"