What is CDISC?
Clinical Data Interchange Standards Consortium (CDISC) is a global not-for-profit organization that defines and manages industry level platform-independent data standards that are widely used during the analysis, reporting and the regulatory submission of clinical data. For instance, the Study Data Tabulation Model (SDTM) is the submission data standard into which raw study data are mapped and collated. ADaM is a companion standard for use with analysis data and it is best practice to use SDTM data as the source for these datasets. Doing this allows for the easy documentation of any data processing with Define-XML, the CDISC standard for data definition files. At Quanticate we offer a range of CDISC Services and are experienced in mapping to CDISC Standards.
CDISC Services
Quanticate has extensive experience in helping its customers become CDISC compliant. We have worked on large and small CDISC specific projects, some involving only consultancy and others involving mapping of multiple studies to CDISC standards.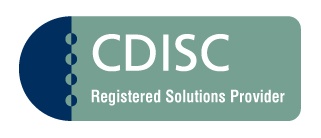 Our CDISC services include:
Creation of customized CDISC solutions

Building new CDISC CDASH/SDTM compliant databases

Creation of CDISC SDTM domains from various customer defined data standards

Mapping of studies from legacy to CDISC standards for ISS/ISE reporting and FDA submission

Compatibility with any version of the SDTM

/ADaM and define.xml standards/

Implementation Guide

Converting CDISC ODM XML to SAS® datasets and vice versa
Creation of the define.xml package, including reviewers guides, annotated CRFs and SAS V5 XPT files for regulatory submission to the FDA

Creation of ADaM domains to support TFL output and maintain data traceability from CRF to CSR

Statistical programming using ADaM derived datasets as inputs to the SAS® report code
---
CDISC Mapping Expertise
As experts in the mapping of clinical and research data, Quanticate can ensure a successful mapping strategy is put into place and then delivered.
We are able to advise and provide services in relation to data integration and data conversion of data to SDTM and ADaM formats. Services include:
Advice on which data structures to convert to and when/why

Development of company standards to ensure data consistency across phases/therapeutic areas which enables pooling and ensures data is submission-ready

Mapping of current and legacy study data to SDTM and/or ADaM

Recreation of TFLs and appropriate QC strategies

Creation of submission packages, including define.xml
Quanticate have been involved in a number of successful mapping projects for submission, reports, or publication purposes. Our CDISC working group has experts that are actively involved in CDISC User Groups and that ensure all programmers have been trained in CDISC.
Recent examples of mapping programs include:
Conversion of over 80 studies from analysis data to CDISC ADaM standards

Time-critical mapping of legacy studies to SDTM

Working with a large pharmaceutical company on submission strategy utilizing internal standards, including QC and pooling strategies

Advising a mid-size pharmaceutical company on approaches for ADaM conversion of legacy and currently running studies

Advising on the implementation of company-wide standards

Large scale ISS/ISE development

Utilization of internal iQ document storage, data visualization, data analysis, and data storage portal to provide easy access to data for customers

Development of efficient macros to streamline the mapping process and TFL production
Our large, global scale enables us to provide expertise and support to meet your needs in an efficient and high-quality way. Your data is the most important outcome of your clinical trial and is the result of a huge amount of investment - make sure you maximize it to its full potential.
---
"Thanks so much , as usual for your amazing ability to get a huge amount of work done, really understand the incredible details of everything, manage other projects and people, and ALWAYS ALWAYS maintaining your incredible professional attitude!"