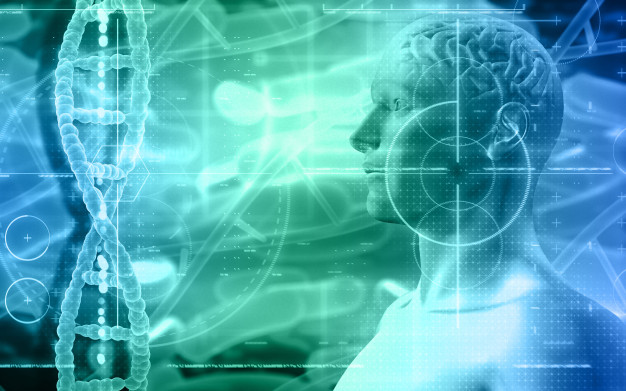 Randomized controlled trials (RCTs) are the approach most often used in phase II and phase III clinical trials. In RCTs the probability of being assigned the experimental drug and the control is fixed throughout the trial and normally 50%, so that each drug is given to a similar number of patients. This leads to a high chance of identifying if one treatment is significantly better.
The fact that half of the trial population is given a control treatment is not a large issue in common diseases such as Cardiovascular Disease. Of the 7 million people in the UK with Cardiovascular disease, if 200 of them are in a clinical trial then 99.997% of the population will benefit from the results of this clinical trial [1].
Whereas in a rare disease such as cystinosis, which only affects an estimated 660 people in the UK, if there are 200 patients in a clinical trial, only 70% of the population will benefit from the results of this clinical trial. Under these circumstances, there should be a greater emphasis on the health of the trial population than on the general population [2]. For this reason response-adaptive clinical trials are a suitable design for trials in rare diseases.
Response-adaptive trials use information gained from previous patients within the study, to decide which treatment to allocate to the next patient or next group of patients. They vary the treatment allocation probability in order to favor the treatment, which is estimated, to be more effective in order to maximize the number of successful outcomes in patients [3].
Personalized Medicine
Personalized medicine is a step away from the 'one-size-fits-all' medical approach and instead tailors the treatment to an individual to produce the best response and ensure more effective medical care. Since the 2003 human genome project, one can now map out human DNA and it is plausible to individualize medicine so that it targets a certain gene. As described by Vogenberg [4], personalized medicine usually targets groups of patients which do not respond well to normal medicine due to certain characteristics such as age, genetics and environmental exposure.
We can also use these patient characteristics (also known as covariates) in order to allocate patients to a certain treatment. If one treatment is identified to work better on a patient with certain characteristics e.g. female patients, then the probability of allocating that treatment to the next person can be adjusted depending on the next patient's gender. This will lead to improved outcomes for patients within the trial.
Proposed Adaptive Trial Design
Assume we have K ≥ 2 treatments and a total of N patients in our clinical trial. Each patient arrives into the trial sequentially, such that the outcome of a patient (patient n) is known before the next patient (patient n+1) enters the trial. Here we assume each patient only receives one treatment.
Yang [5] assumes each treatment within the trial has an unknown probability of producing a positive outcome in each patient. This probability, which is dependent on the covariates of the patient, can be estimated using information from previous patients.
When a patient arrives into the trial, a covariate value, x, is observed for each patient. This covariate could be binary (e.g. gender) or it could be continuous (e.g. weight), or it could even represent multiple covariate values being observed. This patient's covariate value along with information from previous patients, will then be used to assign this patient to a treatment.
We have slightly altered the algorithm proposed by Yang [5]. This altered algorithm is shown below.
Allocate the first 5 × K patients who enter the trial to each of the K treatments equally.
Estimate the probability of each treatment producing a successful outcome in a patient, based on information from the previous patients.
Given we know the covariate,

x

of the next patient

n

+ 1, find the treatment with the highest probability of producing a successful outcome in that patient.
Select currently the best treatment with high probability and select each of the other treatments with low probability.
Given we now know the outcome of patient n + 1, update the probability estimate of that treatment producing a successful outcome in a patient.
Repeat steps 3-5 for the next patients n + 2,

n

+ 3, ...,

N

This algorithm selects the currently estimated 'best' treatment for patient n with high probability, therefore it will produce more successful outcomes in patients than a randomized control trial with the same treatments. Thus patients are more likely to join the trial as they are more likely to have successful outcomes. Hence recruitment for the trial is expected to be easier and can happen quicker than an equally randomized trial.
However the algorithm still gives a small probability of allocating a patient to one of the 'worse' treatments. Thus it maintains a good chance of identifying significant differences between treatments if present. So when the experimental drug is proven to to be the better treatment, it can be moved to the next phase with high certainty it is better than the control drug. When the experimental drug is proven to be worse, the trials on the drug can be stopped as we know with high certainty it will not pass the next phase of trials. Hence pharmaceutical companies save money by only investing in and progressing the best treatments to the next phases of trials.
At the start of the trial, when little is known about any of the treatments, the difference in probability of being assigned the estimated best treatment and worse treatment is small. However as we accumulate information on the treatments, our estimates of each treatment producing a successful outcome in the next patient becomes more certain. Hence as more patients enter the trial, the probability of being given the estimated best treatment increases and the probability of being given the estimated worse treatment decreases.
Quanticate's statistical consultants are among the leaders in their respective areas enabling the client to have the ability to choose expertise from a range of consultants to match their needs. Our team would be happy to provide support and guidance for your Adaptive Trial Design. If you have a need for these types of services please Submit a RFI and member of our Business Development team will be in touch with you shortly.
References
[1] (2019, January 23). Retrieved from British Heart foundation: https://www.bhf.org.uk/what-we-do/our-research/heart-statistic
[2] (2019, January 23). Retrieved from What is cystinosis?: https://www.cystinosis.org.uk/learn-more/what-is-cystinosiss/
[3] Cheung, Y. (2006). Continuous Bayesian adaptive randomization based on event times with covariates. Statistics in Medicine, 55-70.
[4] Vogenberg, F. R. (2010). Personalized medicine: part 1: evolution and development into theranostics. . Pharmacy and therapeutics, 560.
[5] Yang, Y. (2002). Randomized allocation with nonparametric estimation for a multiarmed. The annals of Statistics, 100-121.