The regulatory importance of knowing where your data are, reproducibility of results. SI 2004/1031: Schedule 1, Part 2,10: "All clinical trial information shall be recorded, handled, and stored in a way that allows its accurate reporting, interpretation and verification."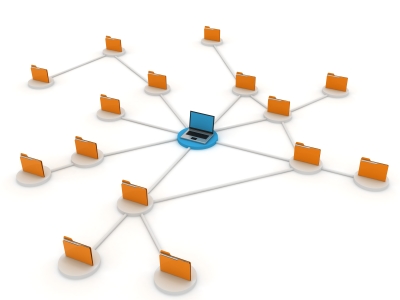 Clinical Trial Sponsors: The Importance of Knowing Where Your Data Are!
For a sponsor who uses a number of Clinical Research Organisations (CROs) to run and report their clinical trials it can be incredibly challenging to keep track of the data within and between these trials. At any time point it is difficult to know how complete the data are, as the collection, entry and verification of data is a dynamic process. Furthermore, retrospective cross study analyses can be complicated or even undermined by differing data collection, or databases which are not compatible. This can obviously become a major problem when it comes to pooling datasets for regulatory submission.
By law a sponsor is ultimately responsible for the running of a trial, and the reporting and storage of clinical trial data. Statutory Instrument (SI) 2004/1031 The Medicines for Human Use (Clinical Trials) Regulations 2004 governs the conduct and management of clinical trials in the United Kingdom (UK) (www.legislation.gov.uk/uksi/2004/1031/schedule/12/made) Schedule 1 Part 2, 10, states 'All clinical trial information shall be recorded, handled and stored in a way that allows its accurate reporting, interpretation and verification.'
How can a sponsor using a CRO meet SI 2004/1031 Section 1 Part 2, 10 Requirements?
A number of tools can be implemented with a CRO to increase the day-to-day understanding of where data are and how complete:
Audits: before using a CRO an audit of their Standard Operating Procedures should be implemented. You must be happy with how a CRO conducts a trial, collects data, monitors data collection, reports and stores the data.
Overall Clinical Plan: this should outline all studies to be completed the predicted outcome and timelines for completion. Study results should be added as each study is finalised. This type of report allows you to target any gaps in the labelling statements and identify the potential for further analyses or additional studies.
Pre Study Start: clarify with your CRO which parts of the Trial Master File you consider to be their responsibility. Make sure for all other project work the CRO will maintain a Study Master File. Define your essential documents in addition to those defined in ICH Guidelines.
Communication Plan: agree the kind and frequency of reports you will require. Metrics reports reporting data collection, cleaning etc . Identify a Point-of-Contact at the CRO who can respond for all functions.
Standardisation and quality of database: double data entry and Quality Control performed against original CRFs and Data Clarification Forms. To facilitate the cross-study analysis of data and the creation of data summaries for the Common Technical Document it can be strategically advantageous to place all of your program data within a Centralised Clinical Data Sciences environment
Summary
If trial documentation are stored correctly then a record of how the trial was conducted and data collected means that a sponsor or regulatory agency has the confidence to be able to interrogate that data to either repeat previous analyses or perform new analyses based on emerging information. These traceability solutions are an important tool in the development of new drugs and in the assessment of emerging information on newly licensed drugs.