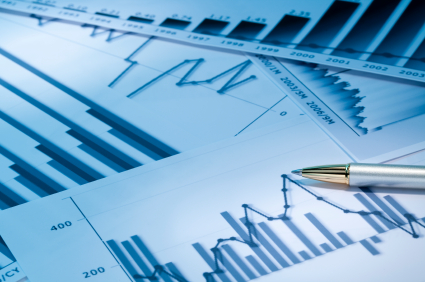 Quanticate's Medical Writing Team have summarized tips for the preparation of comprehensive, well-written, and focused integrated summary documentation.
Integrated Summary Tips:
Worst practices for producing an integrated summary
Not providing one!
Being too brief
Excluding data that do not support the effectiveness conclusions
Excluding pertinent safety data
Pooling data that should not be pooled
Replying on results from post hot meta analyses
Discussing experimental endpoints, rather than focusing on primary and co-primary endpoints
Including datasets without explaining how they were derived
Initial preparation for authors, contributors and reviewers
Always ensure most up-to-date templates and relevant regulatory guidelines are consulted and used throughout the project life cycle
Use professional approved style guides, and detail how to cover items not covered in style guides upfront
Use standardized methods for citation/referencing
Train authors to write granular documents
Train reviewers to review electronically
Planning for Lifecycle Management
Employ methods and tools for information sharing and knowledge management early in the process
Reviewers need to know what has changed and why
Consider impact of changes on future documents
Incorporate best practices for change history
Improved Reviewability
User effective hyperlinks and bookmarks; all documents from protocol through to summary should be hyperlinked and bookmarked at time of preparation rather than at the end
Write with electronic review in mind – FDA Good Review Practices
Create an efficient work flow
Produce submission-ready documents at all stages – employ a consistent QC checklist to make this happen
Get the Basics Right - Writing
Clear, concise, objective statements
Acceptable grammar and punctuation
Consistent writing style and Quality Control (QC) checklists to ensure intra and inter document consistency
Accurately crafted key messages; no mixed messages; same message throughout; focus on label claims
Ensure scientific interpretation, not regurgitation
Easy-to-read layout: 100% zoom, 12 pt font, Times New Roman
Easy to navigate - sufficient and accurate hyperlinks and bookmarks
Find the right balance between content re-use and avoid redundant repitition. Content does not mean simply copying and pasting from one document to another
Avoid repeating detail already given in the individual summaries of clinical trials; Don't cut and paste - hyperlink instead
For legacy trials, use the body of the Clinical Study Report (CSR) as the source, not the CSR sypnosis
Get the Basics Right - Statistics
Don't use secondary data unless they support label claims or reveal an issue
Provide comprehensive, detailed, in-depth analysis of results in aggregate with a clear rationale for the methods used
Utilise both positive and negative trials
Compare trials of similar designs: Weighting of sample size; Examine by common covariates or stratifications; Consider controls, durations, parent populations, endpoints, dropouts, statistical analyses
Consider inconsistencies in the data
Consider areas needing further exploration
Safety Summaries
Choose a single dictionary, and include dictionary and version in the methods. If older dictionaries used and re-coding is not possible, include details and/or a footnote to explain
Consistent terminology (e.g., If presenting >5% common adverse events [AEs], use this cut-off throughout)
Reference Quantitiative Satefy Analysis Plans (QSAPs) where applicable
Discuss statistical issues with AEs; search the database for related AEs
Always show gender specific denominators
Mention denominator over time
Graph representation is good
Present clinically significant criteria for laboratory, ECGm vital signs and AEs; where applicable, referencing most current criteria
Multiple labs - ensure reference ranges in same unit of measure (applying conversions, where necessary)
Lab ranges and lab cut-offs often come up when reviewing
Efficacy Summaries
Mention limitations of sample size
Age, sex, race and geographic location; clinically relevant demographic factors
Consider US versus non-US - Does this have an impact on efficacy? Describe regional differences
Deal with the drop outs - planned versus actual
Consider and discuss risk benefit
Analyse postive and negative findings
Focus on pre-specified endpoints
Consider sub-populations
Use graphical representations such as Forest Plots
Data format is important (e.g., convert to the same unit of measure)
Use tables to combine and present data. All cells should have something or it may be construed as missing; use consistent footnote symbol order for every table
When pooling data, discuss and present selection process
State and discuss problems; it provides a more credible analysis
Include clinical information relevant to dose recommendations and individual dose responses
Listings are not required anymore by FDA; SAS viewer is used
Related Blog Posts
Authors note: This blog was originally published on 05/04/2012 and has since been updated.