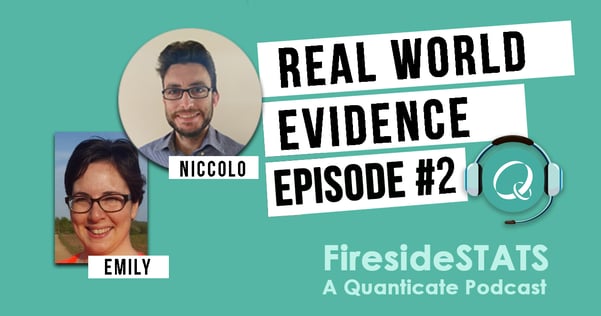 Welcome to our FiresideSTATS Podcast Episode 2. Today we are joined by our Statistical experts, Niccolo and Emily.
In this episode we discuss:
The importance of Real World Evidence (RWE)
The pros and cons of using RWE
The impact of COVID-19 on the collection of existing data
Useful examples of RWE in drug development
Quanticate's statistical consultants are among the leaders in their respective areas enabling the client to have the ability to choose expertise from a range of consultants to match their needs. If you have a need for these types of services please Submit a RFI and member of our Business Development team will be in touch with you shortly.
Related Blogs: