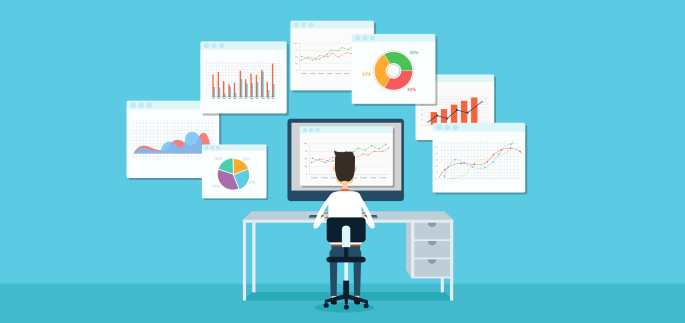 With a growing trend towards the use of risk based monitoring, and with new technologies available to support this alternative to traditional onsite monitoring, there remains inertia to implement this approach. Having discussed remote monitoring capabilities with industry peers, we have identified the root cause of this reluctance as an intrinsic fear of flouting regulatory compliance within the conduct of a clinical trial.
Limitations regarding inspection capacity brought about in part by globalization are moving the oversight responsibility from regulators back to the industry. Therefore in response to this shift, the US Food and Drug Administration (FDA), along with other regulators will require clinical trial sites and the industry as a whole to mitigate their risks.
Trial sites need to comprehensively understand their risks and further feed these back to the FDA, along with how they intend to respond to these events. Increasingly the FDA is asking if these issues are being responded to and dealt with in real time.
Recent FDA warning letters have until now alluded to this new approach. The next step in this organic evolution will undoubtedly be the self-reporting of compliance events. It is generally held that the FDA will implement mandatory self-reporting in the not too distant future and it is recommended that companies implement systems before this occurs. Thus the ability to identify erroneous, potentially fraudulent or fabricated data in real time will allow organisations to allocate resource in the most efficient manner.
Internal communication must heighten in both frequency and focus, with organisations in the past failing to use audit information in the most effective manner, in part due to an inability to communicate these findings to executive management.
Thorough and effective clinical monitoring is integral in mitigating risks. Globalization is increasingly making trial monitoring more challenging, thus companies are allocating a greater degree of trial budget to this issue, with the majority being ineffectively used. Failure to ensure that the trial is being executed in accordance with the protocol, an underlying premise of trial conduct, which may in part be due to complex and unrealistic protocols, is also an emerging issue.
A protocol which incorporates an element of remote source data verification, approved by an appropriate research ethics committee via a secure online platform will not only reduce the difficulties associated with on-site monitoring but increase the monitors focus, improve the clarity of conversations between a monitor and a study coordinator but most importantly reduce the time to submission and potential approval.
'Results suggest that sponsors may be sub-optimally using their clinical trial and data management systems, and consequently are missing an opportunity for significant increases in clinical trial efficiency', said a research paper published in the journal 'Clinical Trials'.
Limited use of centralized monitoring processes to 'guide, target or supplement site visits' has been highlighted as a particular inefficiency. This finding adds a greater degree of credence to a theory held by the Clinical Trials Transformation Initiative (CTTI), the authors of the paper. 'It is a widely accepted hypothesis, among CTTI members, that onsite clinical trial monitoring is a source of significant inefficiency in the conduct of clinical trials, and that current monitoring activities do not always lead to increased quality in clinical trials', said the researchers.
The researchers also raised concerns regarding the motivations for onsite visits. Significant protocol deviations and suspected fraud were quite understandably the main issues triggering such visits. However the researchers have called into question other factors, most prominently poor or stalled enrollment.
'Given the diversity of existing technologies, it seems quite possible that at least some verifications that are conducted today could be effectively and more efficiently conducted remotely' said the researchers. Flexibility in ICH E6 appears to support innovative approaches to monitoring, and the FDA continued to single out two approaches: Electronic data capture (EDC) and uses of statistical assessments to find trial sites that need extra training or monitoring.
When moving to a more centralized monitoring system, sponsors should define processes for site record keeping, data entry, and reporting to ensure timely access to data and documents. Even after taking these steps it may be wise to perform some on site monitoring.
Taking a risk based approach will also simplify trial data quality control, rather than organizations needlessly checking every piece of trial data, including data not central to the FDA's key mission 'to protect the patient and integrity of medical products'. Alternatively by checking representative portions of peripheral information such as research coordinator payment forms to demonstrate an average accuracy level, time and costs could be saved.
Quanticate offers Data Quality Oversight (DQO) of site data which uses statistical analytics to generate reports to improve data integrity as outliers and data anomalies are discovered. DQO can be applied to any clinical monitoring method, submit a RFI if you would like to hear how we could improve data quality and a member of our Business Development team will be in touch with you shortly.
Related Blogs: