Are you looking for a functional partnership that acts and feels like an extension to your team?
Quanticate can become your preferred partner of choice, bringing your drugs to market efficiently, with knowledgeable dedicated teams and effective project management.
Functional Service Provision (FSP) Models
In the context of a progressive and steady economic growth, sponsors and CROs are continually looking for the right outsourcing models to sustain their portfolios and share complementary expertise for the long-term, while ensuring flexibility in the short-term.
Quanticate's success in handling Functional Service Provision (FSP) relationships with top pharmaceutical companies is through its focus on quality and meeting timelines in the production, review and analysis of clinical data. Improved data quality helps to produce better regulatory submissions, which can lead to a drug being approved earlier than expected.
By embarking on a FSP model, our staff become an extension of a sponsor's team, driving success with mutual goals. Quanticate has found that the key to long-lasting and successful relationships is the quick but thorough understanding of each others systems, the rapid deployment of sponsor standard operating procedures (SOPs) to Quanticate staff, study deliverable tracking per sponsor requirements, excellent project management, and two-way communication.
A Strategic Partnership: Case Study
The Quanticate Approach
One of the most powerful aspects for ensuring a successful relationship, and a key part of the FSP model, is the governance between sponsor and CRO. For the case study discussed below, a Master Services Agreement (MSA) was the most appropriate way to capture the clauses necessary to enable the partnership to thrive. The clauses included agreements for areas such as: Communication Plans, Key Performance Indicators, and Governance Escalation. An incentive programme to grow the business was also included.
Within the case study discussed, we worked with and advised the sponsor on elements such as budget management and pricing model, training and macro development roll out, onboarding to sponsor systems, and project management software implementation.
Key Elements of the Partnership
By working together and agreeing key elements in advance, a successful relationship was established. These elements included understanding one another's values, agreement on pricing models, project scope, inter project standardization, and communication plan.
Sponsor's Challenge
In 2013, one of the top 5 pharmaceutical companies was actively seeking a vendor with which to form an alliance and strategic partnership. The sponsor had identified difficulties with establishing and maintaining timelines for new studies and meeting submission deadlines to regulatory bodies. This was due to a lack of available internal resources with the required statistical knowledge to use across all the Therapeutic Areas (TAs). The sponsor reported negative experiences with India and was reluctant to use more than 20% resource in low-cost regions.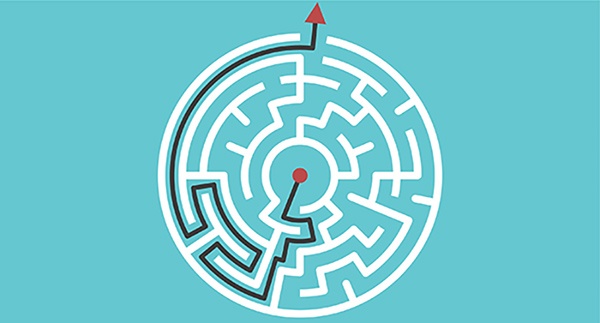 Our Solution
Quanticate was selected as one of two partners for the global support of Biostatistics services and Statistical Programming, providing a low cost solution which would lead to improved data quality, and ensure appropriate data analysis and, therefore, robust submissions to regulatory bodies.
To achieve these outcomes the following solution was delivered:
Rapid staff deployment: within 12 months of contract agreement, Quanticate allocated 75 staff to this sponsor's studies, and continued to increase until the identified 'steady state' of 90 was reached.
Dedicated teams: Quanticate teams supported the sponsor's teams in both Europe and the United States for both individual statistical programming study level support and higher-level overarching programme statistical consultancy.
Low-cost resource: Quanticate initially supplied resources from the UK, US and South Africa due to the clients reluctance to use more than 20% resource in low-cost regions, but as the relationship grow and trust was developed due to the high quality of work, the Sponsor's asked the gradual introduction of resources from India. Gradually, Quanticate provided a significant proportion of resource in a low-cost area (India), which reached 50% at 'steady state'This entailed a measured and controlled ramp-up of our India team, without compromising on quality at any stage. The structure of the team was set up to ensure project leads and oversight across studies comes from highly experienced UK, US, Polish or South African Project Delivery Managers (PDMs) and Subject Matter Experts (SMEs) but also allowed for Indian resource to lead studies as they gained experience and developed. Due to the high level of support provided by Quanticate, the sponsor actively supported an increase in the proportion of India team members.
Project planning: by agreeing a lead-in time for project resourcing and dynamic project forecasting, Quanticate has been able to provide ring-fenced resource to supplement teams over the long and short term.
Flexible pricing model: initially, Quanticate staff worked on sponsor systems utilizing an hourly rate card with a capped project base. As the partnership matured and a better understanding of sponsor systems was gained, a fixed unit price will be agreed.
Identification of cross-study redundancy: the degree of standardization across studies allocated to Quanticate (e.g. standardized datasets, mock-ups and shells) was assessed to allow for efficiency in programming and statistical modelling.
UK Specialized team: Quanticate also had a UK only resource team available as and when required by the client for specialist matters and to support specific therapeutic areas.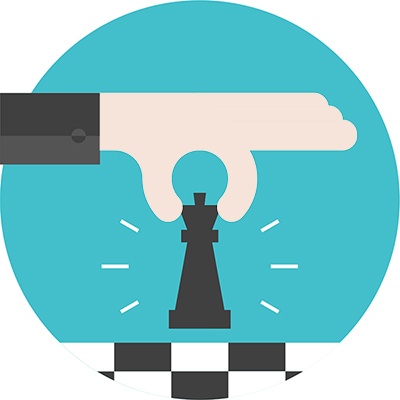 Partnership Improvements
By using Quanticate SOPs and allowing Quanticate experts to train sponsor staff, the sponsor has improved their own internal processes and made themselves more efficient.
The development of sponsor specific macros, created for supporting Quality Control (QC) and re-runs, has improved data quality and produced cross-project efficiencies.
Quality enhancement measures put in place resulted:

Faster and more efficient organizing and timing of Kick-off meetings
Introduction of a dedicated Function Lead for partnership oversight
Enhanced Lead Programmer and Statistician study assignment procedure

SAP

reviewing from the Statistics Lead prior of programming start
QC being performed by a more senior resource than the one allocated for production
Moving from a 'Time Material' to a 'Fixed Unit' module through the use of working groups
Concluding Remarks
Quanticate, as a data-focused CRO, believes that there are a lot of advantages to the FSP Model. A CRO can provide an optimal solution for supporting clinical development by providing knowledgeable staff and ready-made systems in a cost-effective, efficient manner. The FSP is a cost-effective model that remains flexible while allowing access to expertise as required. Additionally, CROs are well placed to maximize the use of lower cost locations and can spread the cost of staff growth across several sponsors, minimizing risk and enabling a long-term sustained approach to a sponsor's continually evolving requirements.