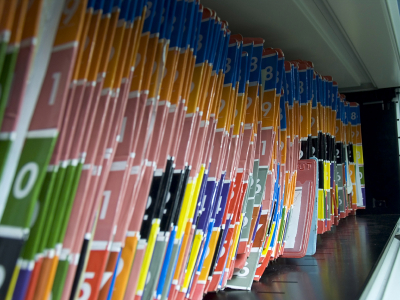 When Sponsors select a CRO, most make their choice based on the CRO's clinical experience, locations, capacity, expertise and of course price. They then assign the 'back end services' such as data management, statistical analysis and reporting to the same CRO by default. This practice overlooks the practicalities and economies of centralizing their clinical data for all study programs. This blog explores the advantages of centralizing those 'back end' services whether it is internally by the Sponsor, with a full service CRO or with a specialist biometrics CRO.
Confidence To Buyers
Centrally located data facilitates accessible data in a consistent format with consistent reporting. This is important when preparing submissions to the regulatory authorities because standardization saves so much time and improves quality. For biotech or pharma companies whose business model is to out-license following Phase I or Phase II, it makes the due diligence process much more stream-lined, enhances the value of the intellectual property and gives an additional level of confidence to potential buyers knowing that the data is centrally located. This added value does not come at an additional cost as it based on building in efficiencies that are a cost-effective solution to the sponsor.
A centralized infrastructure for clinical and safety data builds in quality by allowing for effective planning, communications and teamwork – something which can only benefit a clinical program. Some examples of savings and enhanced quality through standardizing the data management, analysis and reporting process include:
One web-based portal to access progress reports on all studies;
Re-use of work from previous studies, using a central data management global library;
Standard code libraries for statistical programming;
Streamlined annual safety updates to regulatory authorities;
Reduced training and help desk costs through all sites adopting the same EDC / ePRO technology;
Volume discounts for EDC licensing fees and centralized hosting;
Efficiencies in communication by using a single biometrics manager for more than one study;
Easier reconciliation of Serious Adverse Events (SAEs) when the Case Report Form (CRF) data and the safety data are managed by the same organization;
More consistent medical communications if a project-specific medical writing team can not only produce all required regulatory and clinical documents (such as protocols and clinical study reports), but also assist in publication planning;
Sponsors and regulatory authorities benefit from a straight forward audit trail that follows a similar path for all trials.
Consistent Team
Providing a consistent team across multiple studies gives a single point of accountability and the foundation for successful project delivery. The sponsor can benefit from overarching advice from the team starting with protocol design through to New Drug Application (NDA). A well co-ordinated team will reduce timescales and dovetail sequential tasks. This is particularly true of clinical programs where there are multiple trials on a single compound running in parallel. For example, the task of producing integrated summaries (ISS/ISE) becomes much simpler when all data have been generated to the same standards and formats, and are already centrally located.
The general perception used to be that a consistent team is not achievable using external providers. However, as outsourcing models have evolved this perception has changed. In many cases, CRO resources have become a flexible and scalable extension of a sponsor's in-house team, and notably a team that does not require Human Resource investment. Critically, the CRO is able to establish standards by developing a thorough understanding of the sponsor's goals, processes, quality systems, metrics and expectations. Identifying and maintaining a team with the appropriate therapeutic expertise and awareness of sponsor requirements throughout adds considerable value. For example, input from the same statisticians and medical writers at the study design stage to those who produce the final reports will help ensure submissions hold up to regulatory scrutiny.
Assuming there is transparency and trust with the CRO, centralization also creates an opportunity to move to a dedicated resourcing business model, whereby teams are ring-fenced for one sponsor only, and billed monthly at a fixed rate for agreed periods of time. While allowing the CRO to plan and maintain the same resource for that sponsor, it gives the sponsor the flexibility normally only feasible with an internal team. It also eliminates heavy administration attached to multiple contracts.

A 'bundled' approach, regardless of the pricing model, ensures there is no disconnect between clinical data management, biostatistics and reporting. It reduces data processing time to maximize the delivery of high-quality data, on time and at a lower cost.
Related Blog Posts: