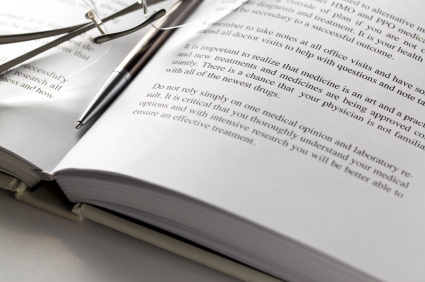 Regulatory Medical Writing is often overlooked in the world of Medical Communications. Regulatory writing, though perhaps less glamorous then the production of conference brochures and magazine articles, is a vital facet of clinical research.
To summarize,
regulatory writing involves the production of documentation required for the approval of drugs by the regulatory authorities
. These national agencies (United States:
FDA
, Canada:
Health Canada
, European Union:
European Medicines Agency [EMA]
, and Japan:
Ministry of Health, Labour and Welfare in Japan
) assess the efficacy and safety of drugs throughout the clinical trials process and ultimately approve their use in a specified patient population. A Regulatory Medical Writer could be expected to work on a whole range of documentation including, but not limited to, Investigator's Brochures, Clinical Protocols, Patient Information Sheets,
Clinical Study Reports
, and high level overviews for the Common Technical Document. They will also be expected to work in a range of therapeutic areas, having to adapt quickly to new areas of research.
All of these documents involve a close working relationship with study Clinicians, Statisticians, and Chief Investigators. An understanding of Good Clinical Practice and the ability to closely follow published guidelines from the International Committee of Harmonisation and document specificities from the national agencies is required.
Once regulatory reporting has occurred the writer is well positioned to write a manuscript outlining the research to be published in a high profile academic journal.