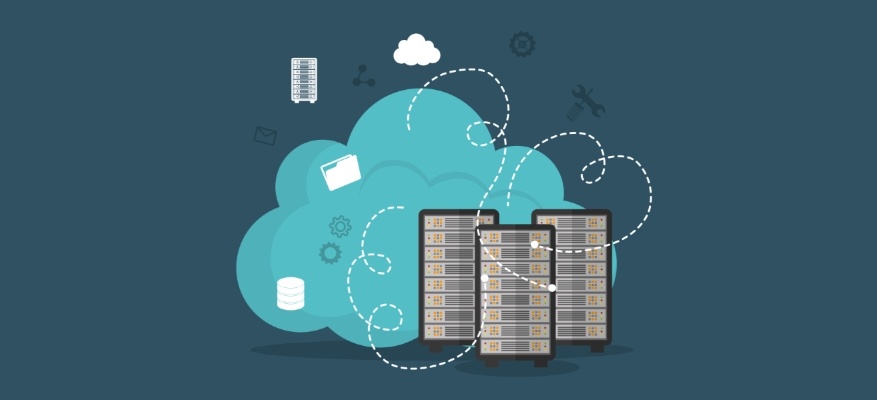 Clinical Trial Management Systems (CTMS) are an important part of every clinical trial. Selecting the right CTMS helps address inefficiencies on the operational side of research, such as clinical trial planning, preparation, performance and reporting. As more and more pharma and biopharma sponsors start to recognize the potential opportunities that exist with EDC-CTMS integration, there is a growing need to address the complex process of electronic data capture (EDC) implementation.
EDC is used to help medical device and pharmaceutical companies achieve maximum efficiency when it comes to entering data, structuring a database and conducting analysis for clinical trials. EDC technology has evolved as previous concerns about data integrity through human error and connectivity issues caused by less reliable IT systems have become a thing of the past. Hospitals all over the world are better equipped, staff are a lot more comfortable with electronic systems, and stakeholders are now a lot more aware of the time that can be saved by using EDC.
Over the last decade the use of EDC in clinical trials has become more prominent, with the global EDC systems market estimated to reach a value of almost €935 million by 2025[1].
As the medical industry embraces new technologies and innovations, including electronic record keeping, the volume of information collected before, during and after the clinical trials continues to grow. As such, comprehensive data collection and efficient management is now becoming a priority for pharmaceutical companies and clinical research organisations (CROs).
Making the transition to EDC
The advent of EDC technologies is shaping the clinical trials data management landscape, offering many benefits for the industry. Adoption of EDC in place of paper-based methods was initially slow, however users can do things with EDC that they can't do with paper case report forms (CRFs) or standard databases, creating a strong case for the investment. The last few years have seen a great shift in the uptake of EDC with paper CRFs now only being considered for very specific requirements.
Digital templates are easily modified to suit each new study, saving time that would be spent on designing and producing paper CRFs. On average it has been proven that EDC cuts 41% of pre-study preparation time. Using EDC, data is collected and entered into a data collection tool only once, with a paper system, data must be entered firstly into a case report form then into an electronic system by a data entry group. This not only increases processing time but also affects transcription integrity.
EDC also allows data cleaning to take place immediately and doesn't require intensive hands on work from a data management group for processing. Unlike paper studies, in which the data management group executes the logic checks against data that was collected weeks or months ago, EDC system logic checks are executed when the site enters and submits data, allowing it to be cleaned in real-time.
Ultimately, following proper system selection and development, as well as good study management, EDC allows users quick access to clean data with low operational costs. It has been reported that switching to EDC saves on average 30% of the time it takes to conduct a clinical trial[2].
Creating a comprehensive EDC database design
There is a need for investment in time and resources to ensure that each trial database is thorough. If companies do not make this investment there is a risk that changes, or additions, will be required later, which will be costly and could have broader implications on operations.
Most EDC systems come with a standard suite of reports, however, additional reports may be required for study oversight and management. Most good EDC vendors can provide additional custom reporting. As with database development, the design of reports should be well considered and clearly specified at the beginning of the study.
Within the design of an EDC system it is also important to consider the format in which data is being collected so that they can be statistically interpreted or programmed in other third-party software once it leaves the EDC system. Implementing a consistent data collection methodology includes standardising the definitions for the data that has been collected across multiple sites.
EDC systems must have an option to follow Clinical Data Interchange Standards Consortium (CDISC) standards and for datasets to be in line with Clinical Data Acquisition Standards Harmonisation (CDASH) guidelines so that it is ready for statistical analysis in the future. This can save time and efficiencies as non-CDASH data needs to be re-worked to meet a CDISC standard upon regulatory submission.
The use of greater number of standard designs during study builds can not only help with efficiency and quality of reporting, but also significantly reduces the time it takes for databases to be built.
The role of outsourcing
It's important to provide high quality clinical data management to support drug development needs and ultimately get products to market as quickly as possible. The specialist nature of clinical data management has led to an increase in outsourcing these services within the pharma industry, particularly to niche CROs, with an in depth understanding of what is required. This is particularly true of smaller companies that lack the financial resources and internal expertise to effectively implement these capabilities themselves.
Contracting out data requirements to niche CROs enables sponsors to take advantage of the CRO's process knowledge, their standard libraries built over time and the expertise and learning built by working across technologies and protocols. By concentrating exclusively on data, CROs can offer efficient and flexible clinical data management solutions, as well as add an extra level of quality governance to the process.
By providing end to end comprehensive clinical data management services from early phase through to post marketing trials, the CRO can uphold a standardized and process driven approach. At Quanticate our preferred EDC system's are Medidata's RAVE and Oracle Inform, however we are flexible and happy to discuss alternative EDC systems if this is your preference.
Related Blog Posts:
References:
[1] https://www.grandviewresearch.com/press-release/global-electronic-data-capture-edc-systems-market
[2] https://labiotech.eu/an-easy-solution-to-lower-the-cost-and-time-of-clinical-trials/
This article has also been published on the Pharma IQ online-magazine and the Journal of Clinical Studies