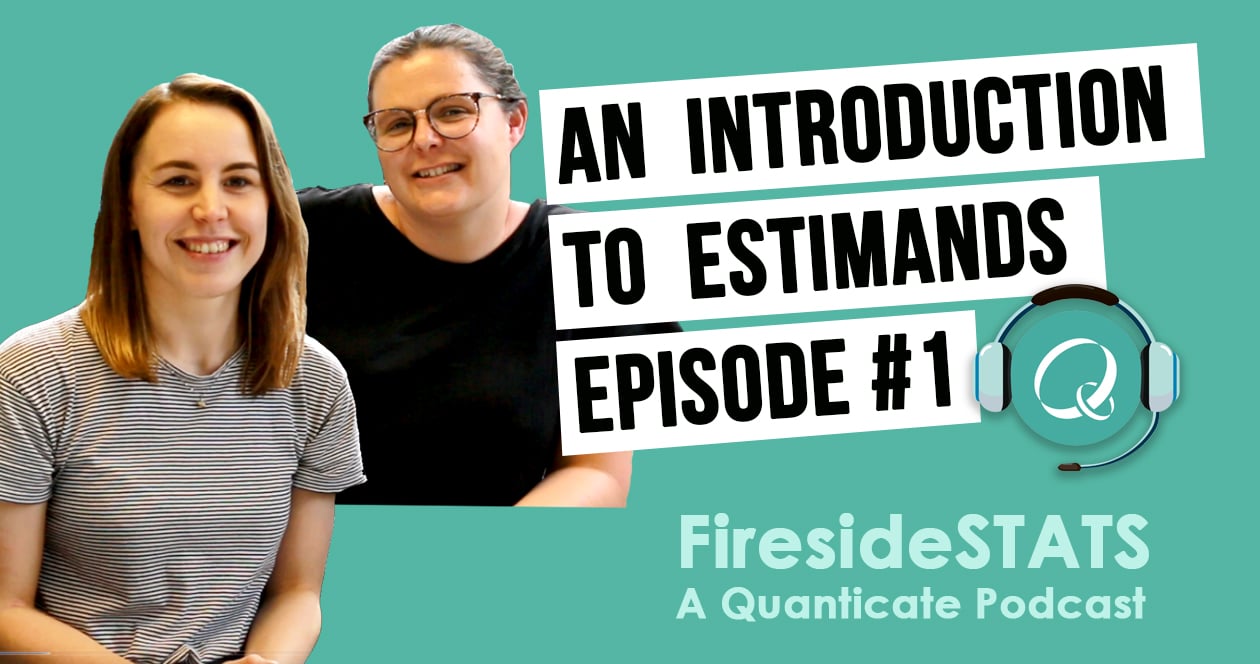 Welcome to our new FiresideSTATS Podcast Episode 1: An Introduction to Estimands. Today we are joined by our Statistical experts, Laura and Sonia, who answer our questions about Estimands and the ICH E9 (R1) addendum guidelines.
Addressing the problem of missing data has become even more important with the last ICH R1 Addendum to E9, requiring the precise definition of estimands and the handling of intercurrent events, which is affecting drug applications submitted to the regulators. It is therefore vital that the missing data problem be understood and addressed according to the chosen estimand at the time of trial design. An estimand is a parameter that reflects the object of the estimation to address the scientific question of interest posed in a clinical trial. Estimands are meant to be used alongside study objectives and endpoints in the protocol to put more emphasis and focus on the question clinical trials are going to pose. The intent is to introduce a new way of thinking and approach to clinical studies and to improve the quality of research.
It is, therefore advised that the approach to missing data should reflect the estimand, which in turn depends on the study objective, per the definition above. Statisticians can provide input in the trial design, conduct, including patient retention strategies, and analysis to help prevent missing data in clinical trials and use the knowledge gained in the design of future studies. The quantity being estimated should be of interest given the data that can be collected. The use of historical data would allow the identification of patterns in missing data and suggest plausible approaches.
Fundamentally linked with trial design, the definition of a study estimand is a crucial part of study planning since it specifies the scientific question of interest. Our statistical consultancy team can provide support in the definition of the correct study estimand by liaising with the clinical team and specify all estimands component consistently with the most recent Regulatory framework.
Join us to discover more about Estimands and why everyone is talking about it, and why you might want to use it, sooner rather than later.
Quanticate's statistical consultants are among the leaders in their respective areas enabling the client to have the ability to choose expertise from a range of consultants to match their needs. If you have a need for these types of services please Submit a RFI and member of our Business Development team will be in touch with you shortly.
Related Blogs: