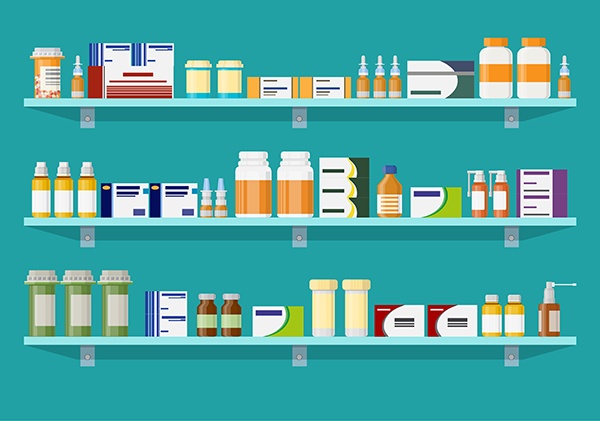 2012 saw the introduction of good pharmacovigilance practices (GVPs) in the European Union (EU) and since then, the industry has experienced a huge amount of change, including the introduction of the new EudraVigilance system in 2017. The new system, due to be fully implemented in 2019, is a European data processing network and management system designed to allow companies to report and evaluate suspected adverse reactions both during drug development and on an ongoing basis.
The Recent Pharmacovigilance Regulations
The introduction of the new system will no doubt mean the next couple of years will be a challenging time for companies as they implement a number of different management practices in order to utilise the system to its full potential. Not only is the new EudraVigilance system in progress, but the updated GVP Module VI, that covers the collection, management and submission of reports on suspected adverse reactions to medicinal products was also introduced on 22nd November 2017, making these changes even more complex.
In order to address all aspects of new functionality of Eudravigilance, companies must review their standard operating procedures (SOPs) and best working practices, but they must also address practical issues resulting from changes to data collection requirements. For example, as a result of the new E2B(R3) format, companies now need to provide Electronic Common Technical Documents (eCTDs) with an increased number of data fields in Individual Case Safety Reports (ICSRs). This means they face increased internal pressures, including ensuring adequate resourcing and training.
These changes will not only impact larger companies, who will require a central team to work with the EudraVigilance system and case processing teams to ensure that a central decision is reached, but also smaller companies who must address the scale of the changes to be adopted in tight time constraints too. This is something that the European Medicines Agency (EMA) has addressed with its guidance on a EudraVigilance stakeholder change management plan to aid the transition.
The updated GVP Module IX (Signal Management), which links to the new EudraVigilance system to form the EudraVigilance Data Analysis System (EVDAS), will also require coordination between cross functional teams within organisations to ensure changes in working practices are cohesive. As will the delayed 2014 Clinical Trial Regulation (CTR) (EU No. 536/2014) which will come into force in 2019.
In addition, the Identification of Medicinal Products (IDMP) standards, which is based on the four domains of master data in pharmaceutical regulatory processes: substance, product, organisation and referential (SPOR) data, aims to standardise and support identification of medicinal products in all International Conference on Harmonisation (ICH) regions. However, this has huge implications for ICSRs in both clinical and post-marketing settings, case evaluation and signal detection, which all need to be considered as we move into 2018.
Once the transition from the extended EudraVigilance Medicinal Product Dictionary (XEVMPD) and the Article 57 database has been finalised, E2B(R3) reporting in the EU will also become mandatory. Therefore, companies need to remain ahead of the curve on E2B(R3) compliance and adopt new robust solutions as early as possible. This will ensure that both major changes are not being introduced simultaneously to ease the burden on internal resources.
Another consideration with pharmacovigilance (PV) is political uncertainty as Brexit is finalised. There is very little time to prepare for what the pharmaceutical industry will look like post-Brexit and it is likely that it will affect companies and sponsors at a wider business level. The EMA is currently working on the assumption that the UK will become a third country and so internal discussions are currently focused on company locations from an economic perspective. As we move forward it is vital that the industry carefully monitors output from the EMA to guide their strategy. The concerns surrounding Brexit and its impact on the industry mean that it will be all too easy for companies to take their eye off the ball when it comes to ensuring they meet the new pharmacovigilance regulations, so it is vital that departments ensure the necessary changes are made.
It is expected to be a very challenging time for PV in the EU between now and 2019 and while some of the changes, such as E2B(R3), are clearly defined and can be addressed immediately, others still remain unclear. That being said, by 2019 it is likely the pharmacovigilance system within the EU will be much stronger and more robust.
Quanticate offers fully complaint E2B(R3) safety database hosting and consultation services in response to the recent regulatory updates as well a full suite of pharmacovigilance services. If you have a need for these types of services please Submit a RFI and member of our Business Development team will be in touch with you shortly.
References
http://www.ema.europa.eu/docs/en_GB/document_library/Other/2017/05/WC500227997.pdf

[accessed on 15/02/2018]

https://www.epmmagazine.com/opinion/the-regulatory-outlook-detailing-some-of-the-challenges-the-/ [accessed on 15/02/2018]