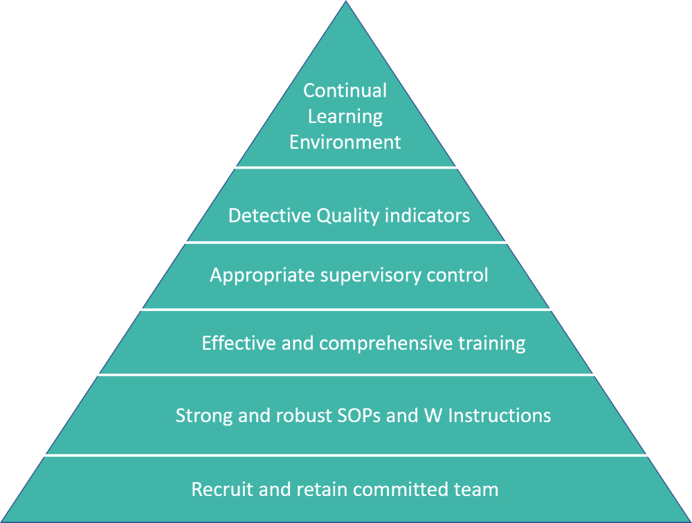 Usually, the implementation of innovations is not purely focused on improving quality but higher quality levels is definitely one of the key positive side-effects. For example, the library of SDTM standards we built streamlines the production of SDTM mapping specifications as well as reduces the amount of rework due to many elements being automatically injected by validated tools. Or our validated generic macros producing standard tables significantly improve efficiency but also quality as there is less room for human errors.
We believe that going above and beyond to help those when needed will demonstrate our trust and care for one another and our customers, positively impacting quality.
High standards of work builds trust, lessens problems and reduces the workload for others which speeds up processes and brings efficiencies to trials. Therefore, Quanticate values the quality of all employees in their attention to detail, and their dedication to making the lives of our customers and their fellow colleagues easier and stress-free.
Quality metrics of on-time and accurate deliverables for a key strategic account during 2015-2019