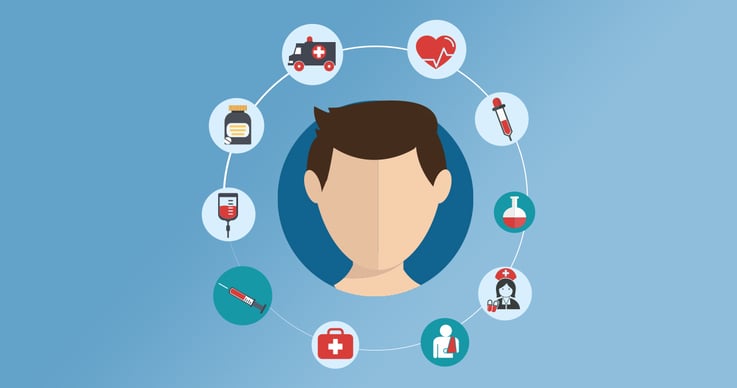 It's with great pride that we can say we are a part of an industry which is making every virtuous effort in changing lives of millions of patients on this planet by developing new medicines and devices. Being in the Biometric world, I believe that we are the privileged ones among others in the clinical development world. We have the privilege to engage with the maximum number of patients on a daily basis, even though it's virtual. Clinical Research Organizations see, process and analyze hundreds of patients' data daily across portfolios of clinical trials that we work on.

Data Collection
There are millions of patients around the world with various conditions seeking our help in getting treatments to them faster. As in every other industry, the healthcare world is driven by the factors that drive businesses, including increased revenues, profits, market share etc. With the technology of the current era, it becomes increasingly possible for our processes to become more efficient, and to consequently get medicines to patients faster and achieve the business goals set out. On average is takes 7.5 years from phase 1 to approval. 15 years ago, the process was on average 12-15 years. The industry has seen a great improvement in the last decade due to adaptation of technology, especially the Electronic Data Capture (EDC) from a data collection perspective. Today, the industry is looking at new ways to become more efficient. The hope of our industry is to collect as much data as possible, in order to fully understand the patient's experience during a treatment that is under development but as ethically and safely as possible without over burdening the patient.
Get your free copy of The Key Considerations of Electronic Data Capture Whitepaper


Patient Centricity
From the time of the Nuremberg Code to Declaration of Helsinki, Belmont report and ICH, there has been focus in understanding 'patient rights'. This later developed to 'respecting' the patients and their rights, and now with updated principles on patient focused drug development initiatives (PFDDI) based on the 21st Century Cures Act in 2017 in the US (EMA- Adaptive Pathways), regulators and governments are prioritizing their focus on patient engagement by involving them in the clinical development. This shift in patient centricity has required professionals to collect ample data from various streams, in order to better understand the treatments during the trials, and provide a successful patient experience so that their expectations are met. The large volumes of data being collected from unconventional streams, devices etc. make the processing and analyzing of the data more complex. Finding the solutions to this will be the essence of our pathway to the future.
The 21st Century Cures Act specifically gives opportunity to use wider streams of data from mHealth devices, Real-World Data etc. There is an important move towards enhancing our ability to modernize clinical trial designs and clinical outcome assessments by incorporating patient's perspectives to development. The FDA has released 3 guidances as part of the PFDDI, with a 4th one expected to be released in early 2020.
Guidance 1:
Collecting Comprehensive and Representative Input
Guidance 2:
Methods to Identify what is important to Patients
Guidance 3:
Selecting, Developing or Modifying Fit for purpose Clinical Outcome Assessments
These guidances are believed to help the research community in planning and executing trials while understanding patient experience. For example, a Muscular Dystrophy patient is likely to not care if he is measured for a 6 minute independent walk capability; however, he is more likely to value the treatment if it enhances his ability to spend quality time playing with his children or if it allows him to feed himself unaided. Electronic clinical outcome assessments (eCOAs) are likely to see a tremendous change in the coming days as the focus shifts from patient or clinician reported outcome to patient centric outcomes. mHealth and Real World Evidence Data would also enable us to collect more patient centric information describing patient experience in its totality.


Conclusion
The patient perspective provides us with realistic and accurate details of how a patient feels and their experience during the treatment. The first controlled clinical trial reported in history was led by James Lind who conducted his study on Scurvy onboard a ship in the times when Scurvy was a disease affecting sailors at large. Lind had the environmental, occupational and nutritional aspects covered in the ship and thus had the real world of the Scurvy inducting factors and sufferings around his subjects. Today, we manually create this real world around our studies with various forms of data in order to make assumptions and conclusions on treatments. It is clear that there has been an increase in identifying more digitized processes, developing and implementing appropriate standards for considering non-traditional data streams, re-imagining and developing a new quality management framework to accommodate volume and less organized data incoming and finally greater focus on collaborating with technologies and other sources to understand and manage this big data in clinical development.
Quanticate's Clinical Data Management team has a wealth of experience in managing studies in various EDC platforms and also conducting paper-based studies for our customers. If you would like more information on how we can assist your clinical trial submit an RFI.