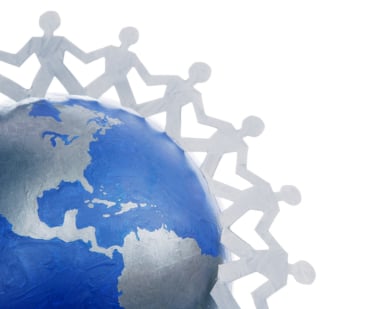 One of the key components of a Strategic Resourcing model is the provision of staff through functional outsourcing. This approach has enabled Clinical Research Organizations (CRO) to deliver genuine value and great customer care to many of the leading pharmaceutical companies around the world as they operate as Functional Service Providers (FSP). FSP relationships are becoming more commonplace within the pharmaceutical industry.
Recent clinical trial outsourcing trends demonstrate that larger sponsors split their FSP outsourcing to full service outsourcing by 48% vs 52%, whereas smaller service providers come in at 36% FSP vs 64% full service. Providers indicate that a larger proportion of their revenue comes from FSP than from full-service arrangements (2018: FSP, 57%; full service, 43%). And, like sponsors, they anticipate remaining around this level and stability through 2021 (FSP, 53%; full service,47%).
Historically ISR reported that in terms of model allocation, the Preferred Provider model grew —34% of work is outsourced in this manner compared to 27% in 2015 and 21% in 2013. The Preferred Provider model is used for nearly as much work as in-house resources (36%)[1].
FSP relationships can maximize efficiencies and value for the customer while offering flexibility in service provision to support development of your business. Long-term relationships between CRO and customer can offer consistency and risk mitigation in a changeable business environment and can allow resources to be aligned with customer's needs to ensure quality and agility in project delivery.
Working under an FSP relationship, CRO staff members are an integrated component of a customer's team. They become fully trained in their processes, standards, and performance metrics while minimizing the impact on a customer's office space and overheads by being located in the CROs facilities with direct connection to the customer's IT systems. Having a team dedicated to a customer's projects ensures knowledge and experience are retained and shared, and that best practices are promoted.
Through single‑point accountability, a CRO ensures clear understanding of who is accountable for projects. From start-up through to close-out, a CROs experienced Project Lead takes ownership of their projects and works closely with their teams and customers to plan, communicate, and deliver. Operationally, it is fair to say most projects have peaks and troughs in workloads, or encounter shifts in timelines. The FSP resource strategy provides flexibility normally only feasible with substantial internal resource availability, without the customer needing to bear the structural costs of staff recruitment and training. Through the project lifecycle, a CRO, acting as an FSP, will liaise with its customers to support their projects, providing continuity of trained resources delivering to customer quality standards. This flexible approach permits rapid deployment of scalable teams proficient in customer's systems and processes in a cost effective and efficient manner.
Looking beyond the operational aspects of improved delivery, there are also compelling financial reasons that make FSP a win-win scenario. As teams build their knowledge base of the customer's projects, processes and systems, greater efficiency can be achieved through retained product knowledge. This leads to increased productivity, improved timelines and superior quality delivery. Customers can additionally expect a reduction in training requirements, customer project management, and reduced overhead costs as the FSP relationship matures and knowledge and expertise of the customer's needs are shared within the CRO. All of the above is great news for any project's bottom line.
We can summarize the key considerations of an FSP relationship as:
Strategic Elements:
Portfolio – A portfolio will provide detail on the forthcoming workload for a particular company and is always driven by business goals. The information will form the basis on which an FSP relationship is shaped and will influence the overall timescale of the proposed collaboration, as well as enabling prediction of resource needs. It is beneficial to consider including a measure of probability for study occurrence and ensure necessary risk adjustment to resource is taken into account.
Resourcing Models – FSP resourcing is based on the company portfolio and the pre-agreed outsourced functions or activities. With this information it becomes easier to determine the most effective resourcing model for a particular opportunity; taking into account staff integration with customer teams on‑site, multi-region support and global expertise will optimize cost structures.
Governance and Metrics – A governance structure may be developed to provide strategic and operational oversight of all activities within the FSP relationship. The requirement for cross-company governance should be determined at the strategic, financial and operational levels as required. Look into areas such as risk assessment and performance metrics that you may wish to implement, be they cycle time, efficiency, timeliness or quality; focus on the practicalities of collection, reporting, review and action on these metrics.
Communication and Escalation – Ensure that communication is streamlined across the relationship. It is often beneficial to generate a Communication Plan to detail the communication charter, expectations of the team, escalation pathways and to reference a team contact list. This may also be generated at the individual study level as necessary.
Financial Management – Establish the most appropriate costing model for a relationship based on the strategic factors already advised and ensure that the management of changes in scope is clearly defined in relation to this.
Operational Elements:
Process and Standards – Operational alignment is key to seamless integration of team members within an FSP relationship. Ideally, document clear delineation of roles and responsibilities across all parties, implementing a Task Ownership Matrix (TOM) and/or Responsibility Assignment document (RACI) that is agreed and accessible to all. The Standard Operating Procedures (SOPs) to be used should be determined and a gap analysis performed to identify any potential areas of risk and associated mitigation. Agree data standards to be implemented across the portfolio of work, taking into account any third-party data providers.
Technology – Technology is of great importance when aligning operations, from performing basic communications via Instant Messenger, email or internet phones; creating a central document repository for sharing and approving key study documentation; through to implementation and maintenance of Clinical Data Management systems (CDMS) or Clinical Trial Management Systems (CTMS). Such technologies need to be agreed up front, as do responsibilities for areas including ownership, maintenance, security, end‑user support and licencing.
Training – With key processes and technologies agreed it may be necessary to focus on specific training for individuals being brought into the relationship. Training may range from SOP reading, completing eLearning modules, reviewing documents or attending instructor‑led courses, and could be provided by either partner. It is possible to align a training matrix with the RACI document to ensure complete coverage of activities, which will also ensure consistency following update of either document.
By taking these fundamental elements into account you may confidently initiate discussions relating to the creation and maintenance of a successful FSP relationship.
References
[1]https://www.contractpharma.com/issues/2018-09-01/view_features/global-outsourcing-strategies/