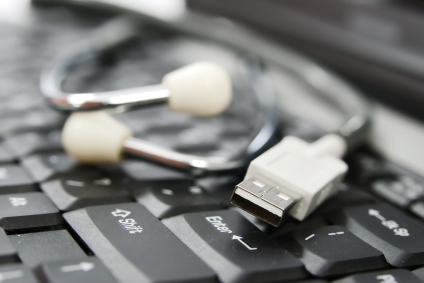 Within the last few decades the number and complexity of clinical trials has increased considerably, not only across the industry but within individual companies. With this increase comes the enhanced pressure of effectively monitoring these trials.
Sponsors and regulators appreciate that there is no "one size fits all" when it comes to monitoring plans; the Food and Drug Administration (FDA) and European Medicines Agency (EMA) are encouraging sponsors to explore more effective monitoring strategies, promoting a more risk based approach for the monitoring of clinical trials.
A variety of approaches can be used by sponsors to ensure monitoring obligations are fulfilled. Traditionally, this has involved on-site visits where monitors are required to check a high percentage of the data entered on the case report forms (CRF) against source, to ensure that the protocol is deployed correctly, and adverse events reported appropriately. The size, complexity and number of clinical trials mean that complete on-site monitoring is becoming an ineffective, expensive and inefficient process. However, effective monitoring is critical for the protection of subjects and the integrity of the data produced, meaning that on-site monitoring is still required by regulation for critical study parameters. Remote monitoring is seen as an acceptable addition to the process. To use remote monitoring effectively, a risk assessment must be performed and included in the monitoring plan prior to the start of any clinical programme and adapted as the programme evolves.
A monitoring risk assessment is required to ensure:
Adequate protection of the rights, welfare and safety of the subjects.
Quality and integrity of the data provided by the sites.
The risk assessment should be used to define the required level of on-site and remote monitoring:
On site monitoring should concentrate on those aspects of the study defined in the risk plan as critical to the study integrity (for example, informed consent, endpoints that are interpretative or subjective, drug accountability/randomisation integrity, source data verification).
Remote monitoring should concentrate on those activities which can be reviewed and monitored remotely, such as consistency checking, data completeness, identification of sites with high error rates or protocol violations. Where source data are contained within the CRF or electronic records are added to an electronic trial master file (eTMF), these can be accessed and therefore, checked remotely.
The monitoring plan should retain flexibility to increase on-site monitoring in case of issues or problems – for example, sites with a high number of protocol violations or poor data quality may require additional visits to teach and mentor study staff, or conversely sites with low adverse event rates contradictory to predictions or other site metrics. To facilitate this, tolerance levels for data collection, protocol violations, adverse event reporting etc., must be set at the outset and automatically trigger increased site visits when missed.


Related Blogs: