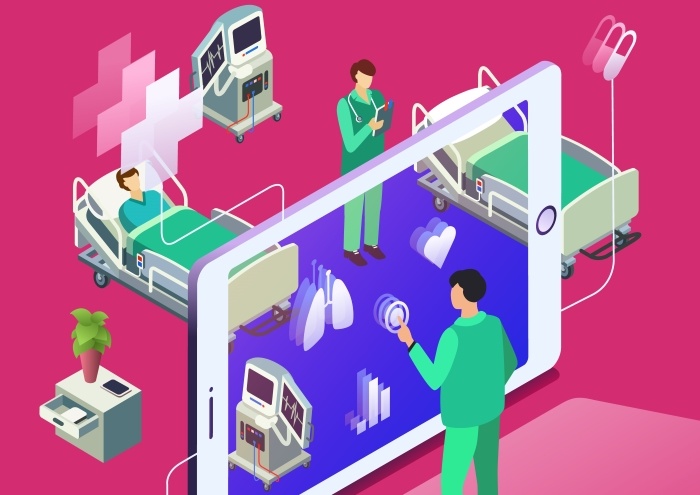 Within the last few decades the number and complexity of clinical trials has increased considerably, not only across the industry but within individual companies. With this increase comes the enhanced pressure of effectively monitoring these trials.
Sponsors and regulators appreciate that there is no "one size fits all" when it comes to monitoring plans; the Food and Drug Administration (FDA) and European Medicines Agency (EMA) are encouraging sponsors to explore more effective monitoring strategies, promoting a more risk based approach for the monitoring of clinical trials, especially with the changes in ICH GCP E6 R2 Addendum in November 2016.
A variety of approaches can be used by sponsors to ensure monitoring obligations are fulfilled. Traditionally, this has involved on-site visits where monitors are required to check a high percentage of the data entered on the case report forms (CRF) against source, to ensure that the protocol is deployed correctly, and adverse events reported appropriately. This has often involved 100% source data verification (SDV). The size, complexity and number of modern clinical trials mean that complete on-site monitoring is becoming an ineffective, expensive and inefficient process. Those Sponsors sending clinical research associates (CRAs) to site to perform 100% SDV results in large travel costs that a pharmaceutical company has to add to its budget or a full service CRO adds on as a pass through cost.
However, effective monitoring is critical for the protection of subjects and the integrity of the data produced, but where on-site monitoring was once a requirement by regulatory bodies for critical study parameters, there is now an acceptance to move away from 100% SDV, as regulatory bodies understand that sponsors need to look for efficiencies in the cost of drug development, and research shows 100% SDV fails to pick up all issues. Remote monitoring is seen as an acceptable addition to the process. In a remote monitoring approach, combined with Risk Based Monitoring, you are moving away from 100% SDV onsite. The new process involves remote source document verification (rSDV) as the verification of source data is done remotely via a centralized location, by a specialist team. It is possible for multiple site's documentation to be checked by a single centralization location instead of going to site, which in introduces us to the concept of centralized monitoring.
Once a single centralized team is responsible for the SDV and the Data Quality Oversight, it becomes possible to identify trends and potential problems that go beyond just transcription problems from source documents. A single CRA checking a single site may feel all is well as all patients show similar behavior which is properly transcribed from the patient records to the CRF, while only the Centralized Remote Monitors can spot the critical fact that one site is producing complete different data to the others through e.g. a mis-calibration. This permits problems to be identified and resolved in real time, dramatically reducing costs and problems when issues are only discovered post-lock as in the past.1
To use remote monitoring effectively, a risk assessment must be performed and included in the monitoring plan prior to the start of any clinical programme and adapted as the programme evolves.
A monitoring risk assessment is required to ensure:
Adequate protection of the rights, welfare and safety of the subjects.
Quality and integrity of the data provided by the sites.
The risk assessment should be used to define the required level of on-site and remote monitoring:
On site monitoring should concentrate on those aspects of the study defined in the risk plan as critical to the study integrity (for example, informed consent, endpoints that are interpretative or subjective, drug accountability/randomization integrity, source data verification).
Remote monitoring should concentrate on those activities which can be reviewed and monitored remotely, such as consistency checking, data completeness, identification of sites with high error rates or protocol violations. Where source data are contained within the CRF or electronic records are added to an electronic trial master file (eTMF), these can be accessed and therefore, checked remotely.
The monitoring plan should retain flexibility to increase on-site monitoring in case of issues or problems – for example, sites with a high number of protocol violations or poor data quality may require additional visits to teach and mentor study staff, or conversely sites with low adverse event rates contradictory to predictions or other site metrics. To facilitate this, tolerance levels for data collection, protocol violations, adverse event reporting etc., must be set at the outset and automatically trigger increased site visits when missed.
When determining 'poor data quality' at site so an on-site monitor is potentially triggered, this process has been known at (Central data analytics) CDA in the past, and more commonly known as Data Quality Oversight since more technology vendors have developed software with visualizations that use statistical algorithms to analysis subject and site data to detect erroneous/fraudulent data, as well as any anomalies or outliers. These data quality oversight checks can be applied to any trials regardless of the monitoring preference.

Quanticate offers Data Quality Oversight (DQO) of site data which uses statistical analytics to generate reports to improve data integrity as outliers and data anomalies are discovered. DQO can be applied to any clinical monitoring method, submit a RFI if you would like to hear how we could improve data quality and a member of our Business Development team will be in touch with you shortly.
References
1) http://journals.sagepub.com/doi/full/10.1177/2168479014554400 accessed 03/09/2018
Related Blogs:
This blog was originally published in 13/01/2011 and updated on more than once occasion as new regulatory guidance and industry trends emerge on monitoring techniques.