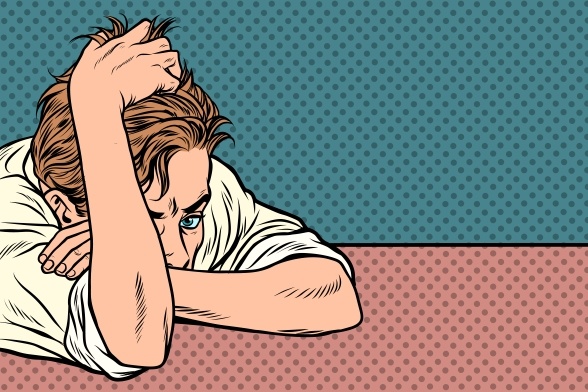 Our Statistical Consultancy Team recently collaborated on a study to investigate the long-term relationship between fatigue and work disability in patients initiating treatment with etanercept for rheumatoid arthritis (RA) or ankylosing spondylitis (AS); and this work has now been published. (https://arthritis-research.biomedcentral.com/articles/10.1186/s13075-018-1598-8)
Inflammatory rheumatic diseases such as RA and AS are a recognized cause of work disability. Despite progress in treating the inflammation associated with these diseases, work disability – and its socio-economic impact – continues to be an issue; and our study hypothesized that fatigue – a prevalent symptom in both disease populations - may play a part. Longitudinal data available from two observational studies which followed RA and AS patients for a year following initiation with etanercept, presented an ideal opportunity to investigate the hypothesis.
Both studies used the self-reported "Work Productivity And Impairment: Specific Health Problem" (WPAI: SHP) Questionnaire which consists of 6 questions to determine the amount of Absenteeism, Presenteeism, Work Productivity Loss and Daily Activity Impairment attributable to the health problem (in this case, RA/AS) over the past 7 days.
Absenteeism determines the percentage of scheduled work-time missed;
Presenteeism determines the percentage of time spent at work, but with reduced on-the-job effectiveness;
Work Productivity Loss determines overall work impairment, combining Absenteeism with Presenteeism; and
Daily Activity Impairment determines the total effect on all normal daily activities.
Each of the 4 sub-scores is expressed as an impairment percentage, with higher numbers indicating greater impairment and less productivity. In both studies, these scores were reported at baseline and at 6 months and 12 months after initiation. Other demographic, clinical and patient-reported measures (including fatigue) were also reported at these time points, allowing an investigation into the effect of baseline fatigue on each of the four components of work disability over time.
Absenteeism was heavily skewed, with over 80% of patients reporting no work-time lost. This variable was therefore dichotomised (Yes/No) for the analysis. Presenteesim, Work Productivity Loss and Daily Activity Impairment were analysed as continuous variables. Fatigue was patient-reported on a visual analogue scale (VAS) and standardised (mean=0; SD=1) for the analysis. Linear mixed models were used to model the longitudinal effect of fatigue on Presenteesim, Work Productivity Loss and Daily Activity Impairment at 6 and 12 months; and a generalised linear mixed model was used to model the effect on Absenteeism. Other potential predictors were included in the model, including the appropriate work disability sub-score at baseline, plus age, sex and other clinical and patient-reported measures.
Differences were seen in the results for the two disease populations which lead to a post-hoc investigation of a possible mediating effect by anxiety and depression in the AS population. However, this proved not to be the case (https://www.quanticate.com/blog/the-analysis-of-direct-and-indirect-pathways-in-observational-studies). Our study therefore concluded that:
For RA patients, baseline fatigue had a significant effect on all four work disability sub-scores at 6 and 12 months, with higher fatigue at baseline associated with greater impairment at both time points.
For AS patients, baseline fatigue only had a significant effect on Presenteeism and Daily Activity Impairment.
In both studies, no interactions between fatigue and time were significant suggesting – where applicable - a consistent and continuing effect of fatigue over the 12 month period.
Quanticate's Statistical Consultancy team have performed statistical analysis and support for drug development companies on several observational studies. If you are interested in learning more about how we could support your observational study, submit a RFI and a member of Quanticate's Business Development team will be in touch with you shortly.
Related Blog Posts